What is the number one job in Wisconsin that pays well and has openings available? According to the Green Bay Press-Gazette, Heavy and Tractor-Trailer Truck Driver tops the list.1 With a projected 6,163 openings each year and an average annual salary of $40,500, the trucking industry is in high demand for drivers.1
If you are seeking employment in Green Bay, Wisconsin and have a CDL Class A driver's license, now is the ideal time to look into the job opportunities at Service One Transportation earning $69,000 or more per year. Known for treating each employee as an individual instead of another number, Service One Transportation is home to many long-term employees. Some of the CDL Class A drivers have been with the company for more than 15 years, which is unusual in the trucking industry.
Not only does Service One give drivers the ability to be home every night or to have flexible home time, but they also offer full benefits – medical, dental, vision, and life. As a family-first company, Service One Transportation allows drivers to have the flexibility to bring along their pets or family members as passengers, if they desire. Additionally, Service One Transportation provides paid vacation and holidays, as well as 401K with company match. Service One Transportation is looking for CDL Class A drivers right now.
Source:
1Phelps, Nathan. "5 Hot Wisconsin Jobs with Good Pay and Openings." Press Gazette Media, Green Bay Press-Gazette, 1 Oct. 2018, www.greenbaypressgazette.com/story/money/2018/10/01/wisconsins-5-hottest-jobs-pay-well-and-need-employees/1334721002/.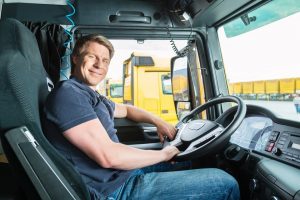 Earn $69,000+ – Service One Transportation CDL Truck Driving Jobs
Flexible Home Time – Family First Company
Now Hiring CDL Truck Drivers
Full Benefits: Medical, Dental, Vision, Life
401K with Company Match
Paid vacation & Holidays
Come to a company who will treat you as an individual not a number