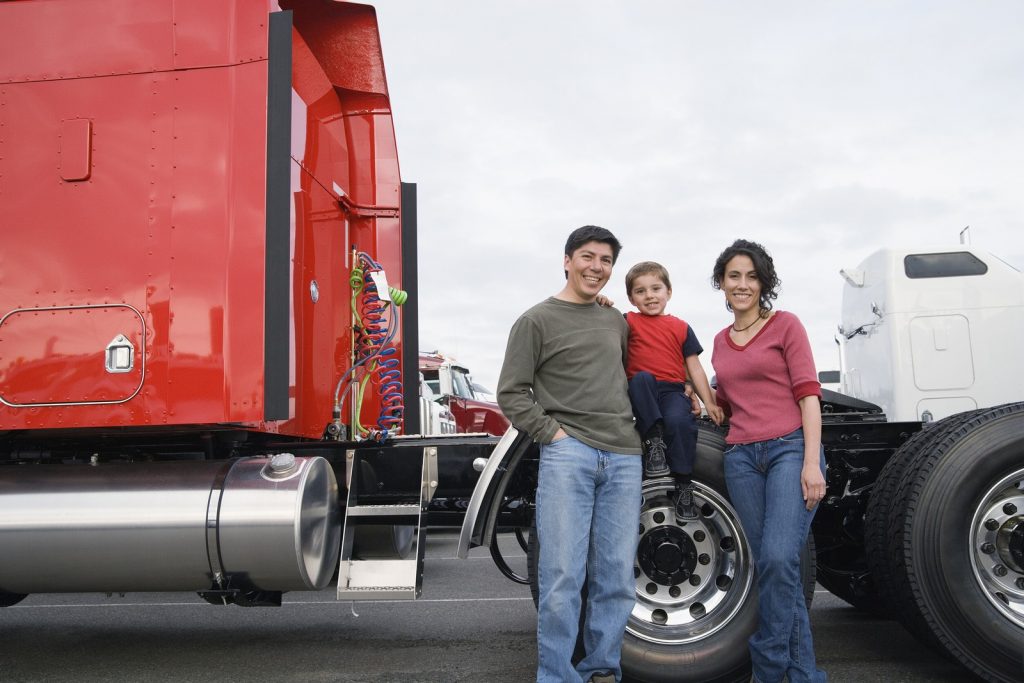 The idea of a career in truck driving often brings about images of solitude, being on the road for weeks at a time, year round, and through all kinds of weather. With this in mind, it would seem that trucking would only appeal to a very narrow segment of the population. In reality, commercial truck driving is a rapidly evolving industry, with opportunities to suit a wide variety of lifestyles.
At Service One Transportation we pride ourselves on being employee-centric and the best trucking company to work for in Wisconsin.
In addition to employing both contract and owner-operator drivers, we've developed programs that provide opportunities for individuals who otherwise might not consider a career in trucking, due to their lifestyle. We aimed to address these challenges by developing the following employment options:
Seasonal or Part-Time Drivers
You can have the best of both worlds. There are many industries, such as construction, landscaping, education, and more, that tend to be seasonal. As a result, a part-time or seasonal truck driving job is an ideal solution for supplementing your income during your downtime.
Service One's Seasonal and Part-Time Drivers program is designed to fit your lifestyle.
Earn and excellent per-mile wage while maintaining a flexible schedule with no forced dispatching. At the same time, you'll be eligible for referral bonuses and access to Service One's health and wellness centers.
Snowbirds
Maybe you're interested in continuing your career in truck driving, but dread the thought of hauling freight through another harsh Wisconsin winter. Service One's Snowbird program is just for you.
This program was designed to allow experienced drivers the opportunity to continue their truck driving career while avoiding the challenges of old man winter. You'll be assigned northern routes during spring, fall, and summer, then moving to the south during winter months.
Our Snowbird drivers are offered the same benefits package as those in the Seasonal and Part-Time program, in addition to flexible scheduling with no forced dispatching.
Family Passengers
Imagine if you could pursue a truck driving career without having to leave your family for long stretches of time. Our Family Passengers Program gives you that opportunity. Perhaps our most unique employment opportunity, this program allows our drivers to bring their loved ones on the road – even four-legged family members are welcome!
Apply Today
Does one of these unique programs appeal to you? Whether you're an experienced driver or a novice in need of training, Service One Transportation has a role for you. Visit our Truck Driving Jobs In Wisconsin page or call (920) 467-4793 for complete information on our various programs and how to apply.
We look forward to having you join our team!