Looking for Trucking Jobs in Wisconsin?
Are you someone who is looking for truck driving jobs in Wisconsin? Service One Transportation is now hiring CDL truck drivers and owner operators seeking Wisconsin truck driver jobs, who live in or around Plymouth, Milwaukee, Green Bay, Appleton, Eau Claire, Janesville, Kenosha, La Crosse, Madison, surrounding areas, and nearby states to join our Service One Transportation team!
Service One Transportation, Inc. is a full-service logistics and transportation company providing a wide portfolio of truckload services throughout the United States and Canada. Our main office is based in Plymouth, Wisconsin, and we are currently hiring Class A CDL truck drivers. As a family-owned and operated company, we understand the unique challenges that come with a career as a professional truck driver. Our family-first philosophy means that when you drive for Service One Transportation, you are not just a "number", but rather part of an elite team of highly trained truck driving professionals who take pride in the work they do each day. Please feel free to complete the online truck driving job request form, or call us today at (920) 467-4793 to learn how you can get the job you deserve! Home of Wisconsin's Finest Drivers Since 1997!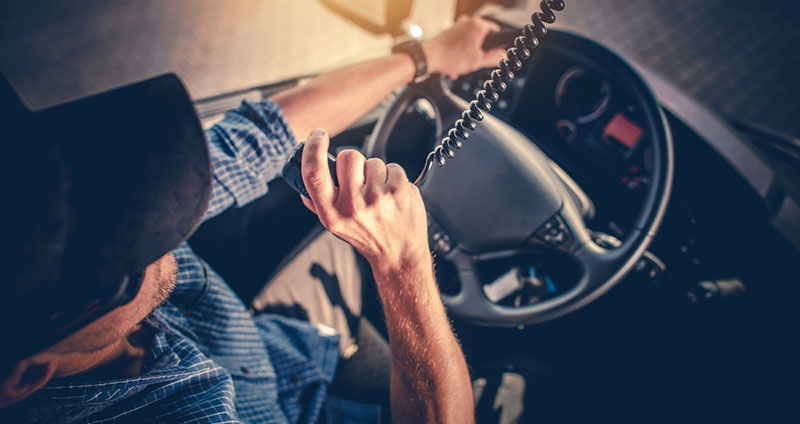 Service One Truck Driver Career Opportunities
Company Driver Careers
Owner Operated Careers
Part-Time Truck Driver Jobs
Snow Bird Program
New/Student Drivers
Hiring Qualified Truck Drivers in Wisconsin
As more and more companies turn to trucks to move their products all over the country, CDL truck drivers are in hot demand. The supply chain shortage has left a big opportunity for transportation companies to fill. Qualified truck drivers can earn competitive salaries and are ensured stable work, health insurance and a 401K, and other supportive policies that can make this more than a job, but a life-long career.
The Midwest is one of the best regions to drive out of as it's central to many transportation hubs. This allows drivers to move quickly from city to city, delivering products and backhauling to maximize their routes.
Service One is a family-owned and operated business based in Wisconsin. We've been in the industry for more than two decades and have built a strong, stable company by prioritizing the well-being and support of our drivers. And we're hiring!
Why Service One?
Service One knows that our drivers are our greatest asset. We make sure you are treated like family, and we offer a range of benefits to support you.
Our team at Service One knows the unique challenges that come with driving a truck. Our drivers average 2,600-3,000 miles per week, and we understand how that time away can affect personal relationships. In addition to a competitive salary and benefits, we aim to provide our drivers with flexible scheduling so that you can be there for your family and friends when they need you.
We know that when our drivers are supported, it directly benefits our business. That's why we created family-friendly and pet-friendly programs to support our drivers when they're on the road. We've seen the difference these programs make for our drivers.
Many drivers report that bringing their dog or cat with them leads to greater health benefits, helps reduce their stress and anxiety, and makes for more enjoyable trips. Similarly, many parents love bringing their kids along for an adventure or two on the road. It helps ensure they don't miss any critical moments and creates opportunities to bond even away from home.
We've also found that family-friendly programs like these lead to greater driver retention, which is why we're so committed to continuing to offer policies that support our drivers.
CDL Trucking Jobs in Wisconsin
Service One's location in Wisconsin makes us uniquely suited to serve a wide range of clients and to move products quickly. Wisconsin is a hub to other major cities like Chicago and St. Louis.
We offer vans, dry bulk with rail car transport, blanket wrap transport, and warehousing, which make us especially competitive in the industry. We've built up our business over the years and as a result, our drivers always have stable work moving products all over the state and country.
Trucking continues to be central to Wisconsin's economy and is reportedly responsible for carrying nearly 90% of the state's manufactured goods and serving 77% of communities in the state. That means that there are always opportunities for drivers to get more work if they want it.
A Growing Industry
The Bureau of Labor Statistics expects the trucking industry to grow by at least six percent over the next ten years and recent reports find that companies are short at least 60,000 drivers needed to meet current demand. Some retail companies are already forecasting delays because of ongoing supply chain shortages paired with slow shipping. Nevertheless, consumer demand is higher than ever.
While the driver shortage may be hard on companies and consumers who are eager to get their goods, it's great news for qualified drivers like you. Companies like Service One are looking to hire more drivers who are committed to staying with the company long-term. As a result, drivers are being offered better benefits, better salary, and better support programs to sign with a new company. The average base salary for truck drivers in Wisconsin is about $70,000 with the potential to earn even more.
As more people move and spread out due to the ongoing pandemic, the need for reliable transportation is only expected to increase. If you're looking for greater stability, truck driving is a great opportunity to grow your career and find a job that supports you and your family.
Join Service One's Team
More than 20 years of experience in the industry has helped Service One develop a deep customer base. Even through challenging economic times, we've been able to take care of our drivers and deliver a consistent increase in wages. And we reward commitment – the longer you drive with us, the more your benefits improve.
Not only do we offer health insurance, 401K, and flexible scheduling, but we want to make sure you're committed for the long haul, which is why we offer family and pet friendly programs.
At Service One, the well-being of our drivers is our top priority. You're not just an employee – we take great pride in knowing all our drivers by name. As demand for qualified drivers like you continues to grow, we're working to make sure we provide the best support and benefits that sets us apart in the industry.
If you live in the Wisconsin area and are interested in joining our team, feel free to complete the above online job request form, or call us today at (920) 467-4793.
Start Driving With Service One Transportation Inc.
Service One Hiring Process
We Care About Our Drivers
The Solution to Your Transportation and Warehousing Challenges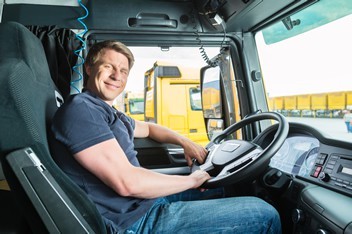 As a owner operated driver, or company truck driver for Service One you will enjoy the flexibility that comes from working for a smaller company, and one large enough to provide you with the benefits and resources you deserve.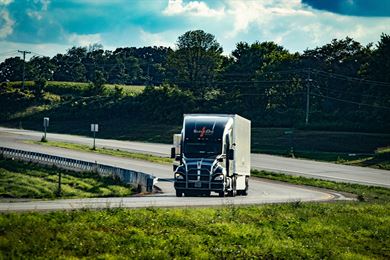 Trucking Transportation Services
Service One offers a broad-spectrum of supply chain solutions and truckload services ranging from local and over the road trucking, warehousing, U.S. and Canadian transportation, drayage, and logistics management.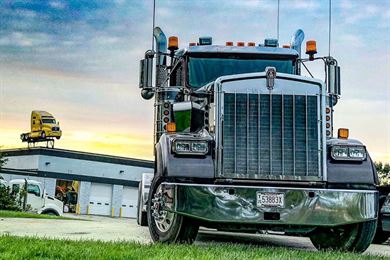 Where Great Service Lives
At Service One Transportation, our experienced staff brings a wealth of knowledge and experience in the trucking industry, ensuring our customers realize the most value for their Supply Chain dollar.