Family Passenger/ Pet Friendly Program
We know that when you have a pet they are also part of the family and it's ok to bring your four-legged "family" member along when you are driving for us. Service One is the best trucking company that allow pets in Wisconsin.
Don't worry, we also have a Family Rider Program for your other family members as well. We encourage you to spend some quality with the family on the open road and with the added benefit that you get to show them how a professional driver operates.
Service One Truck Driver Career Opportunities
Company Driver Careers
Owner Operated Careers
Part-Time Truck Driver Jobs
Snow Bird Program
New/Student Drivers
Family-Friendly Trucking Company
The benefit of trucking companies that allow passengers and pets.
Truck drivers understand the trade-off of life on the road. Hundreds of miles and hours of driving in exchange for stable, secure work. It also means time spent away from family and friends, but it doesn't have to be that way.
As demand for qualified truck drivers continues to increase, trucking companies like Service One are doing more to offer policies that support drivers and help them maintain their connection with family and friends, including offering family and pet-friendly programs.
Trucking companies that allow passengers and pets are rare, but a growing number of drivers report that family-friendly policies make a big difference in their lives and can often make a difference in whether or not they accept or leave a job.
At Service One, our family and pet-friendly policies help retain and attract drivers. Programs like ours allow drivers to spend time on the open road with the people and furry friends they love. Drivers can take one other loved one on the road – their wife or husband, child, or pet as they make trips and deliveries. Instead of worrying about days or weeks spent away from home, you can bring your home on the road. Many drivers say that the time together one-on-one strengthens their bond and ensures they don't miss crucial moments in the lives of their loved ones.
Trucking Companies That Allow Passengers
Currently, finding trucking companies that allow passengers can be a challenge, but as demand for qualified drivers increases, supportive policies like these will become more popular and more necessary. Service One created its programs for this very reason – with more than two decades of experience in the industry, we've seen the challenges drivers face when they spend days or weeks on the road. It can take a toll on drivers' personal lives, and we wanted to change that.
Many trucking companies that allow passengers don't allow children, but at Service One we know that you don't want to miss those important moments in your child's life. The time together creates great moments for bonding and children often see the experience as an adventure they won't forget. At Service One, we only allow one passenger in your cab at a time, which means you can bring along your wife, husband, or child, but not more than one person to ensure you are safe on the road.
Things to Consider with Children on the Road
Children has to be over the age of 10 to ensure their safety. And make sure to check what documents you'll need. Often, you'll need to show proof that you are the legal guardian or parent of your child before taking to the open road together.
Other things to consider are the route you are driving. If you anticipate bad weather or a lack of available truck stops for bathrooms or breaks, you may want to reconsider bringing a child along. Make sure to plan ahead if you anticipate a more challenging ride.
Trucking Companies That Allow Pets
For some drivers, it's not just about family, but about their furry friends. Trucking companies with pet policies understand that your pets can be great companions during all that time at the wheel.
The Benefits of Pets
A recent report finds up to 40 percent of truck drivers bring their pets on the road. Many drivers report that their dog or cat helps soothe the stress or anxiety they have as they make the long drives between deliveries.
Having a loving pet at home has been found to provide major health benefits like fewer heart attacks, lower blood pressure, lower rates of stress and depression, and less loneliness. The same is true when bringing your pet on the road. Pets can provide social interaction for long stretches of driving when you're facing limited conversation or interaction. When drivers have a loving friend nearby to reassure them, it makes the hours at the wheel easier.
What You'll Need for Your Pet
The health benefits of pets paired with their companionship make them a great addition on the road, but there are some things you might need to make sure your furry friend is comfortable. If you're bringing your dog or cat on the open road, make sure to pack:
Crate or kennel (maybe a bed)
Food and fresh water
ID tags, collar, leash
Chew toys, bone, or scratching post to keep them occupied
This will help keep your dog or cat busy and ensure you don't have to deal with any challenges on your route. Service One is proud to offer a pet policy to drivers.
Make the Most of Your Time on the Road
The supply chain shortage all over the country means that the demand for truck drivers is extremely high. Qualified drivers can access competitive salaries and great benefits. It's an opportunity for drivers like you to make your time on the road more enjoyable and more comfortable.
Service One created our family passenger program and pet program because driver satisfaction is a top priority and we've seen the difference our programs have made in the lives of our drivers. If you are interested in joining our team, feel free to complete the above online job request form, or call us today at (920) 467-4793.
Start Driving With Service One Transportation Inc.
Service One Hiring Process
We Care About Our Drivers
The Solution to Your Transportation and Warehousing Challenges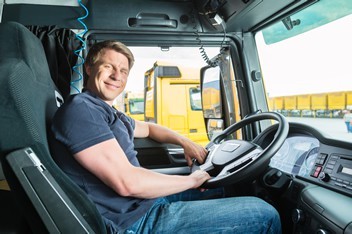 As a owner operated driver, or company truck driver for Service One you will enjoy the flexibility that comes from working for a smaller company, and one large enough to provide you with the benefits and resources you deserve.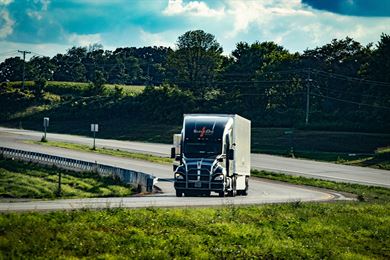 Trucking Transportation Services
Service One offers a broad-spectrum of supply chain solutions and truckload services ranging from local and over the road trucking, warehousing, U.S. and Canadian transportation, drayage, and logistics management.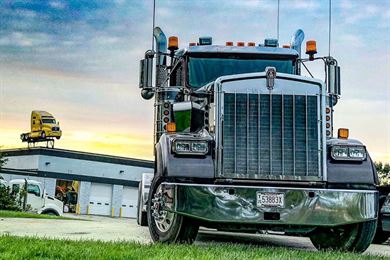 Where Great Service Lives
At Service One Transportation, our experienced staff brings a wealth of knowledge and experience in the trucking industry, ensuring our customers realize the most value for their Supply Chain dollar.