Start Driving With Service One Transportation Inc.
Company Drivers
As a locally owned and family first company we understand the unique challenges that come with a career as a professional truck driver. That family first philosophy means that when you drive for Service One Transportation, you are not just a "number", but rather part of an elite team of highly trained professionals who take pride in the work they do each day.
As a company driver for Service One you will enjoy the flexibility that comes from working for a smaller company, but yet one large enough to provide you with the benefits and resources you deserve.
Home Time
We work very hard to get you the home time you and your family need. At Service One you don't have to be out away from home for weeks at a time. We will work with your schedule and make sure you are home for those important dates, like birthdays, graduations, and anniversaries to name a few. If on the other hand you are a driver that likes to be out on the road for longer stretches, we have the runs to make that happen.
Compensation
Not only do we have great pay per mile, but we make sure your compensation covers all the work you do. That means our company drivers get paid for stops, wait time, lay overs, unloading assistance if required.
Bonus-As a company driver with Service One, you can earn additional compensation each quarter based on a your individual performance in the areas of safety, professionalism and miles driven.
Pet Friendly
We know that when you have a pet they are also part of the family and it's ok to bring your four legged "family" member along when you are driving for us. Don't worry, we also have a Rider Program for your other family members as well. We encourage you to spend some quality with the family on the open road and with the added benefit that you get to show them how a professional driver operates.
Referral Rewards
For those of us who already work at Service One, we know how great it is to work for here. We encourage you to get that message to other drivers and we will pay you cash, 1000 dollars, when you refer an experienced driver who joins and stays with the company. There are no limits to the number of drivers you can refer or the referral rewards you can collect so spread the word about joining the Service One family.
Wellness Center
As a Service One driver, you and your family have access to our full service Health and Wellness Center. Whether you are full or part time, you have to ability to receive a full range of medical services from trained medical specialists with virtually no cost to you. You can see a nurse, physician assistant or doctor for anything from the treatment of cold and flu symptoms to physical therapy treatments. You don't even have to have our health insurance to visit the Health and Wellness Center, that's how serious we take your health and wellbeing.
Service One Hiring Process
We Care About Our Drivers
Service One Truck Driver Career Opportunities
The Solution to Your Transportation and Warehousing Challenges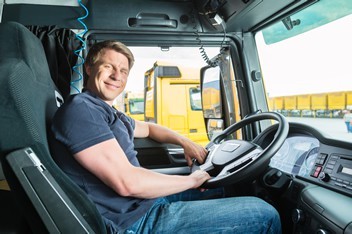 As a owner operated driver, or company truck driver for Service One you will enjoy the flexibility that comes from working for a smaller company, and one large enough to provide you with the benefits and resources you deserve.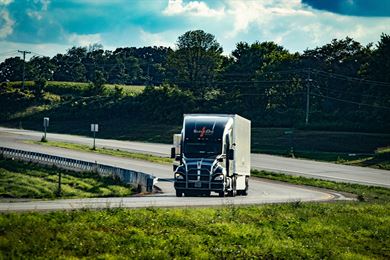 Trucking Transportation Services
Service One offers a broad-spectrum of supply chain solutions and truckload services ranging from local and over the road trucking, warehousing, U.S. and Canadian transportation, drayage, and logistics management.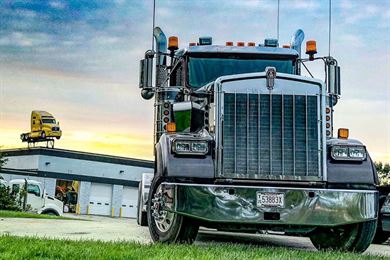 Where Great Service Lives
At Service One Transportation, our experienced staff brings a wealth of knowledge and experience in the trucking industry, ensuring our customers realize the most value for their Supply Chain dollar.