When you need safe, dependable, and convenient truckload services for your freight, look no further than Service One Transportation, Inc. 
Since starting our business in 1997, we've learned to leverage state-of-the-art processes and technologies to help our shipping clients manage their freight and cargo efficiently.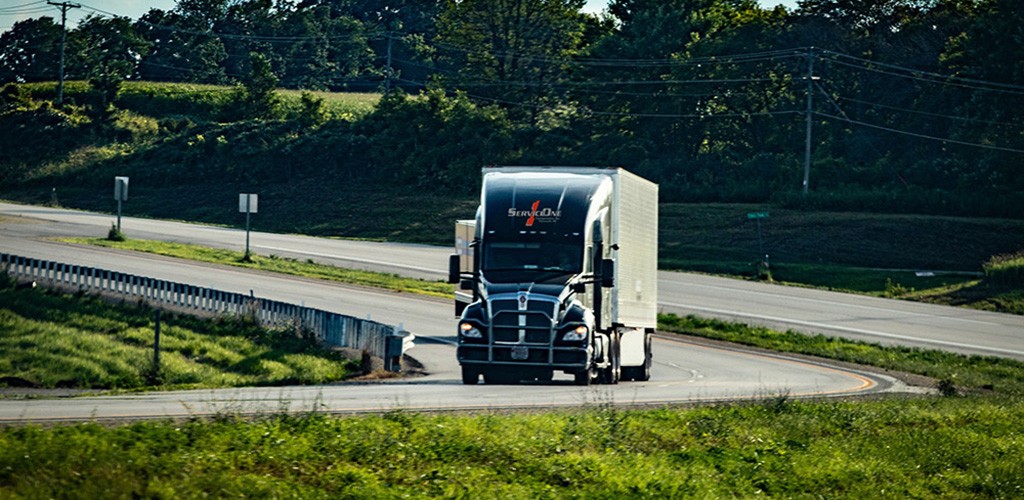 Full Truckload and Less-than-Truckload Services  
Besides servicing 48 states and all provinces of Canada, we can scale equipment to manage peak shipping seasons, complete special projects, and handle dedicated trailer needs. Trust us to accommodate your needs, from Less-than-Truckload (LTL) to full truckload shipping. 
Our truckload services include:  
Dry Van truckload  
Dedicated truckload  
Refrigerated truckload  
Leasing services  
Blanket wrap/ lift gate services  
Over-the-road transportation  
Expedited service  
Bulk transloading  
Warehouse/ Material management  
Maintenance services  
Our LTL shipping solutions allow you to streamline your freight shipping process and experience significant cost savings with partial truckloads and other goods that don't require full truckload capacity. 
Need intermodal services? We can help with that too. As experts in intermodal truckload services, rest assured your cargo will arrive securely at your destination according to the projected delivery time.  
Let us help you determine what freight services will work best for your freight needs. Our in-house experts will be happy to help you navigate the complex world of freight shipping and ensure your shipment arrives on time and in perfect condition.  
Truckload Brokerage  
With decades of industry experience, we have an in-depth understanding of our client's requirements and excel in providing professional solutions. We can assess your business needs and match you with a dependable carrier from our vast network of truckload carriers.  
Our freight brokerage team will treat your freight moves with the same professionalism, safety, and service we apply to our own.  
We strive to keep up with market trends and capacity and have the tools and resources to provide competitive quotes and get your freight moving. Feel free to reach out to one of our brokerage experts today.  
Express Trucking  
When you promise to deliver and time is of the essence, we'll get your freight to your intended destination on time. Our highly trained staff partners with you to develop the fastest, most effective shipment strategy.  
We tailor our services to meet your needs and monitor each truckload shipment to ensure on-time delivery. Count on us for all your high-value, time-sensitive orders.   
What Sets Our Truckload Services Apart  
Service One Transportation, Inc. provides expertise and superior customer service. We tailor our transportation and logistics solutions to best meet the schedules and budget requirements of large and small companies.   
As a family business, we care about our customers and look forward to building lasting relationships. We invest in our people and processes to deliver world-class experiences at each touchpoint.   
At Service One Transportation, Inc., we do more than provide top-notch truckload services. We pride ourselves on building mutually beneficial relationships. Partner with us to experience the Service One Transportation, Inc. difference.  
Contact us at 920-467-4793 or toll-free at 888-988-3344 for a personalized transportation quote today.
The Road to Great Service Leads to Service One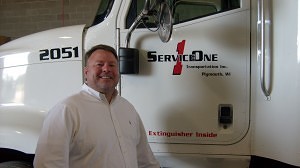 Dan Flagstad, Jr., President
Our employees make the difference!
Contact us
today to learn how we can help you with your transportation and warehousing needs. Contact our
staff members
directly, or call us at 920-467-4793 or toll free at 888-988-3344. You can also fax us at 920-467-6147.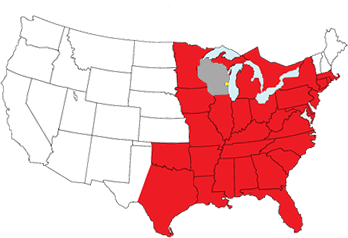 Service One Logistic Solutions
Service One Transportation can handle all of your Truckload, Volume LTL, and Expedited shipments to 48 states and all Provinces of Canada. For a personalized transportation quote, complete the
online request form
. You can also call us at 1.888.988.3344.
The Solution to Your Transportation and Warehousing Challenges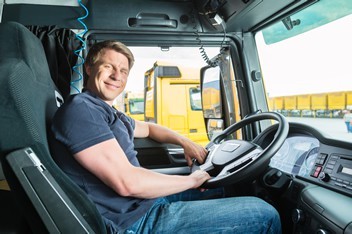 As a owner operated driver, or company truck driver for Service One you will enjoy the flexibility that comes from working for a smaller company, and one large enough to provide you with the benefits and resources you deserve.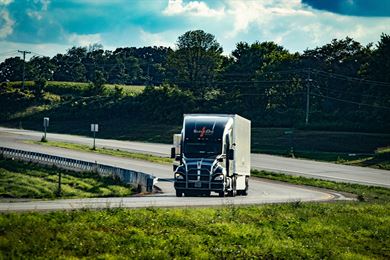 Trucking Transportation Services
Service One offers a broad-spectrum of supply chain solutions ranging from local and over the road trucking, warehousing, U.S. and Canadian transportation, drayage, and logistics management.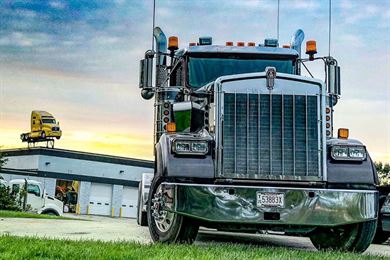 Where Great Service Lives
At Service One Transportation, our experienced staff brings a wealth of knowledge and experience in the trucking industry, ensuring our customers realize the most value for their Supply Chain dollar.