Start driving with the best family owned trucking company in Wisconsin
Service One Truck Driver Job Opportunities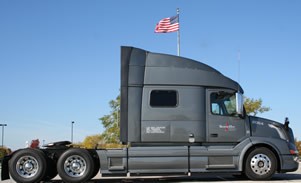 At Service One you are not just an employee. We know each driver by name and recognize that you have family responsibilities. We work with you to ensure you have quality home time, and offer family passenger and pet programs. Drivers average 2,600-3000 miles per week. Click here to see our CDL truck driving jobs and learn more about exclusive driver benefits. Join our team of professional Service One drivers and be apart of the best family-owned trucking company in Wisconsin.
The Solution to Your Transportation and Warehousing Challenges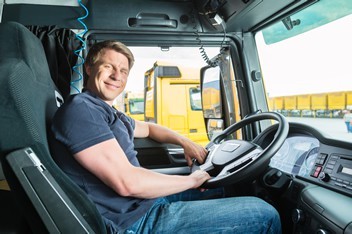 As an owner operator or company truck driver for Service One you will enjoy the flexibility that comes from working for a smaller company, and one large enough to provide you with the benefits and resources you deserve.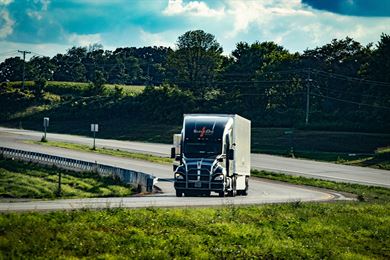 Trucking Transportation Services
Service One Wisconsin trucking company offers a broad-spectrum of supply chain solutions and truckload services ranging from local and over the road trucking, warehousing, U.S. and Canadian transportation, drayage, and logistics management.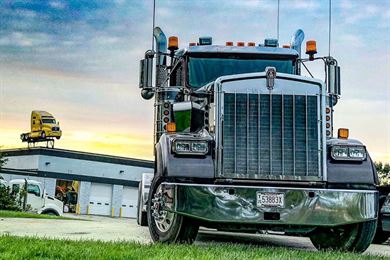 Where Great Service Lives
At Service One Transportation, our experienced staff brings a wealth of knowledge and experience in the trucking industry, ensuring our customers realize the most value for their Supply Chain dollar.
The Road to Great Service Leads to Service One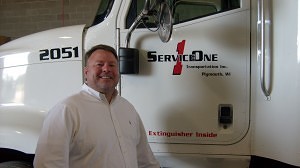 Dan Flagstad, Jr., President
Our employees make the difference!
Contact us
today to learn how we can help you with your transportation and warehousing needs. Contact our
staff members
directly, or call us at 920-467-4793 or toll free at 888-988-3344. You can also fax us at 920-467-6147.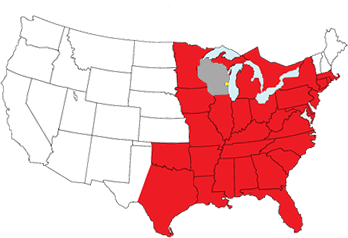 Service One Logistic Services
Service One Transportation can handle all of your Truckload, Volume LTL, and Expedited shipments to 48 states and all Provinces of Canada. For a personalized transportation quote, complete the
online request form
. You can also call us at 1.888.988.3344.
Service One Transportation, Inc., is a very reliable and provides top notch transportation service. Dan Flagstad runs a very professional company with a top of the line team. Service is fast reliable and their rates are competitive. Every time I have used Service One they have met my expectations and delivered with no issues. I can highly recommend Service One Transportation as the best trucking companies in Wisconsin!
The environment is welcoming and the people are phenomenal! As an employee, you are not a truck number, you are a person. I'm treated with respect and honored like I've never been before. I'm not made to feel like just an employee, I feel like family! Service One by far is the best yet!
State-of-the-Art Trucks Honoring Servicemembers & Firefighters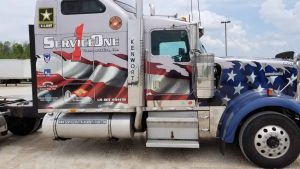 Wisconsin Trucking Company Service One Transportation Will Send Military Memorial Truck to The Highground Expo; Veteran Driver Will Accept Applications for Truck Driving Jobs Onsite
Read More »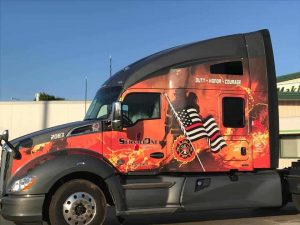 Service One Transportation, a Leading Wisconsin-Based National Truckload Company, Achieved 93.2% Retention of CDL Class A Truck Drivers in 2018Drivers in 2018 PLYMOUTH, Wis., Jan.
Read More »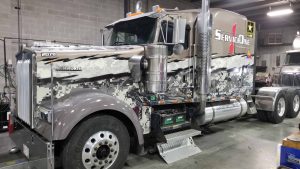 Wisconsin Trucking Company Celebrates Service One Family Members Who Served With Distinction in U.S. Armed Forces PLYMOUTH, Wis., March 13, 2018 /PRNewswire/ — Service One Transportation,
Read More »