CDL Jobs Milwaukee, WI You Shouldn't Miss
While working as a commercial truck driver might not be a glamorous job, it is a respectable position that helps people earn well. A CDL (Commercial Driver's License) driver is responsible for the transit of products from warehouses to store locations. CDL operators are also responsible for inspections before and after the product delivery and unloading products to customer facilities.
If you are looking for CDL job opportunities with excellent weekly pay, performance bonus, paid vacations, and other benefits in Milwaukee, WI, you are on the right page. At Service One, we have open positions for truck drivers who want to be a part of a friendly, professional, and growing team. We offer excellent benefits for all drivers and an ability to improve in the field.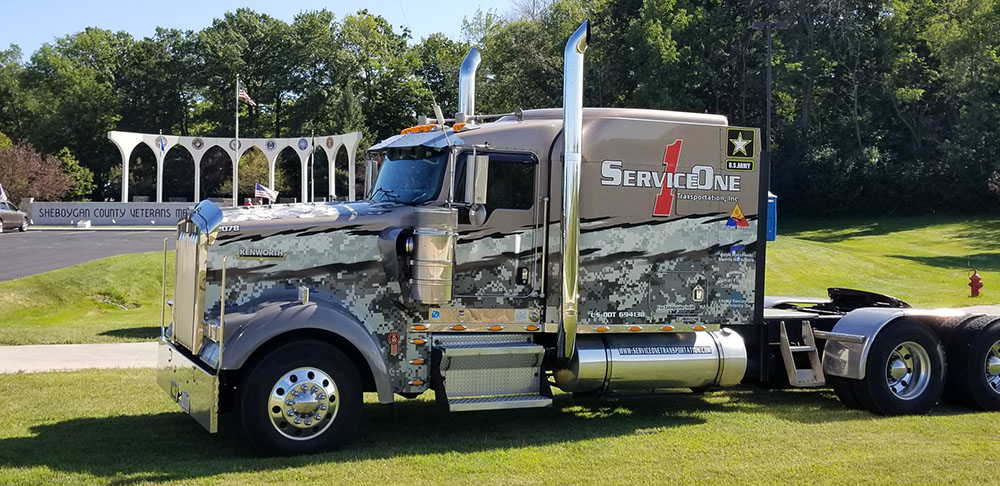 Valuable Benefits of Being a CDL Truck Driver
When applying for a job position, you can expect to receive consideration for employment without regard to religion, race, sex, national origin, sexual orientation, age, or gender identity. Once you sign in and apply, we see candidates as equals.
If you are interested in pursuing a career as a CDL truck driver in Milwaukee, being a part of a team that offers endless support, flexible hours per week, excellent pay structures, and performance bonus options matters.
Some new students tend to hesitate about becoming professional truck drivers. However, once they understand the various benefits associated with the profession, they start looking for potential job positions and companies. If you are curious about the industry and want more details regarding the paid time, average pay, qualifications, bonus benefits, minimum salary, and more, read on.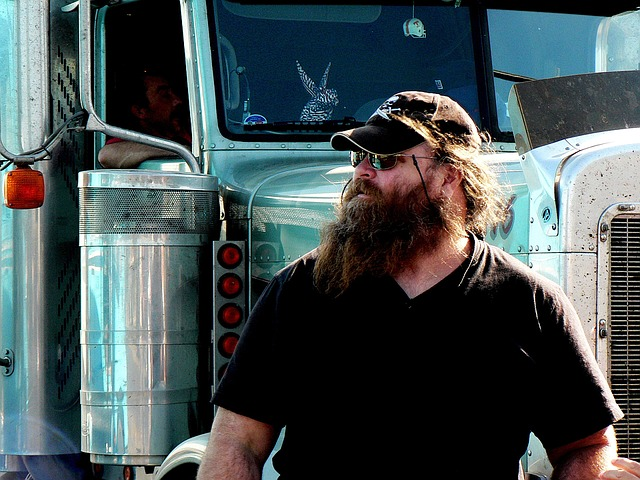 Employee Benefits
Both experienced and beginners receive valuable employee benefits, including life, vision, dental, or medical insurance.
Some truck operators also get a referral bonus, a performance bonus, and a retirement plan. Other benefits you can expect include paid time off, such as vacation and holidays.
Education Costs
If you want to become a professional truck driver, you have to go to a proper school and get your CDL license which usually takes eight weeks. Some companies pay for your CDL driving license, while others reimburse you for 50% of the school tuition. Partnering with the right team in Milwaukee, Wisconsin, can help you get the class A CDL license at a lower cost and help you pursue a successful career in the truck business.
After getting your license, you can sign in and apply for a job.
Flexible Schedules
Besides the excellent employee benefits, bonus rewards, and high average pay, truck operators can also make their schedules and keep a work-life balance. For example, if you have a family and can work only a few hours per week, you can sign up for a part-time position and spend your free time with your loved ones. However, if you want to earn more money to support your growing family, you can sign up for a full-time position.
Flexible schedules also mean choosing to work day or night shifts, depending on your family duties and preferences.
Progress
If you love your profession, you can often pursue additional training to get a higher bonus or a better payroll. For example, you could become certified to teach young students or consider a management role.
What matters is the ability to progress in this industry and the numerous opportunities to move forward.
Independence
When you are a part of the right team in Milwaukee, Wisconsin, it means consistent freight, excellent pay per hour, active support, and flexible supervision.
You will receive instructions and directions from the employer for where or when you must make deliveries, but you self-direct the rest of the tasks.
You often select the route, work schedule, or what truck you drive.
Earnings
According to the latest studies, the average earnings of a truck operator is $81,140 per year. Your average pay or earnings might vary based on how many hours you work per week, your paid time, and how much experience you have in the field.
The high demand for truck operators and freight carriers means these professionals can rely on this job as a steady form of income.
Truck Driving Jobs Milwaukee, WI
A CDL truck driver must have impressive multi-tasking and time-management skills, following road rules and safety procedures at all times. If you think you are the right person for the job title, check out the following truck driving jobs we offer to drivers who live in or around Madison, La Crosse, Kenosha, Janesville, Eau Claire, Green Bay, and Milwaukee, WI.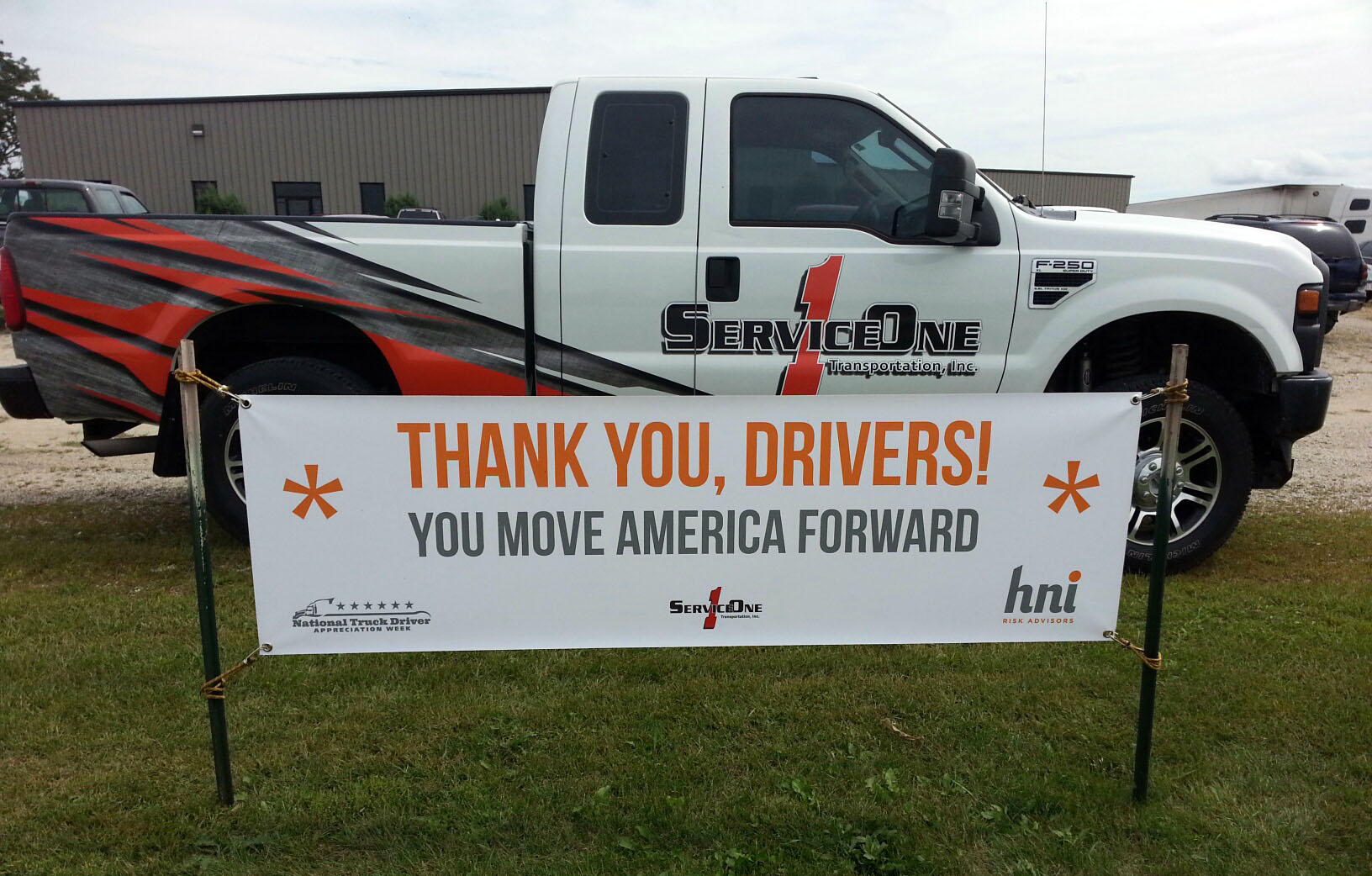 Types of Drivers
Before you contact our company or apply for truck driving jobs in Milwaukee, WI, it is essential to have the necessary job details.
At Service One, there are a few different employment opportunities for Class A CDL truck drivers.
Local Drivers 
Some drivers work locally, making deliveries to customer residencies or business properties.
Route Drivers
Route drivers work the same path making trips to grocery stores or other retail establishments.
Pick-Up and Delivery Drivers
The pick-up and delivery truck drivers transport goods from warehouses to private or business customers. These drivers often drive in a specific area.
Long-Haul Drivers
Long-haul or over-the-road drivers carry goods over state lines. These truck drivers often have a consistent route, but if necessary, they work various routes across different countries.
Duties
Driving the vehicle is one of the main responsibilities of the truck driver. However, in some cases, the driver also needs to load and unload the vehicle.
Drivers who travel across states should be familiar with the federal regulations, road rules, and work periods for operators. They should also keep a clean record of recent vehicle inspections and ensure the truck has the necessary safety equipment.
Job Requirements
According to the U.S. Department of Transportation and the Federal Motor Carrier Safety Administration, all commercial truck drivers must have a CDL to drive vehicles over 26,000 pounds of weight. In addition, drivers who transport the oversized loads or hazardous materials must obtain a CDL in their home state and adequate authorization. The authorization includes a knowledge test and TSA.
Drivers who want to upgrade their skills may consider training programs. These programs teach drivers of large commercial trucks the procedures for driving on highways and city streets and prepare them for the CDL test. Courses also cover the regulations regarding long-haul trucking, including behind-the-wheel practice on unloaded and loaded trailers.
Student Truck Driver
At Service One, we have driver jobs for students who live in or near Milwaukee, Wisconsin.
Students who want to be a part of our company and take advantage of high weekly pay, bonus rewards, and other benefits must be at least 18 years old and have a valid driver's license.
They also must comply with federal and state regulations to get a commercial driving license, including passing a driving and medical examination.
Company Truck Driver
At Service One, we greatly appreciate our company truck operators. Qualified applicants can count on:
401K with company match

Excellent per mile pay

Referral and bonus rewards

Quarterly performance bonus

Full insurance benefits

Passenger or rider program

Snowbird program

Seasonal and part-time driving hours
As a company driver, you will enjoy the perks that come from working for a smaller company that is able to provide you with the employment benefits and rewards you deserve.
Owner Operator Truck Driver
At Service One, we pride ourselves on offering exclusive owner-operator trucking job opportunities in Milwaukee, WI, with a wide range of financial benefits. In addition, operators can customize the program according to their needs and schedules.
The qualified applicants can expect:
Consistent year-round freight

Prompt settlements

Discounts on fuel, parts, cars, and tires

Performance bonus

Excellent paid time

High per mile pay

No forced dispatch

Free truck washes

Trip advances

Access to a broad freight base
Part-Time Truck Driver
As leading employers for CDL vehicle operators in Milwaukee, Wisconsin, and the surrounding areas, we also offer job opportunities for seasonal or part-time workers.
We understand that sometimes your schedule limits you from traveling across America for months, transporting and loading/unloading various goods. Whether you are a farmer looking for work to earn extra money for your private business or a construction worker looking to save for home renovations, you have an opportunity to join our team.
All you need is a valid Class A driving license, and you can sign in or apply for our available positions. As our part-time driver, you can expect the following benefits:
High salary

Excellent per mile pay

Flexible schedules

Wellness and health center access

No forced dispatch

Referral and bonus rewards

Paid vacations and holidays

401K with company match

A long and short-term disability

Finishing program for new operators.
Join Our Team Today
If you want consistent freight, excellent pay per hour, constant support, paid vacations, and bonus rewards, we encourage you to sign and apply for any of the positions we offer.
We work with you to ensure you are happy with your bonus and freight load and have quality home time. Our workers drive 2,600-3000 miles per week.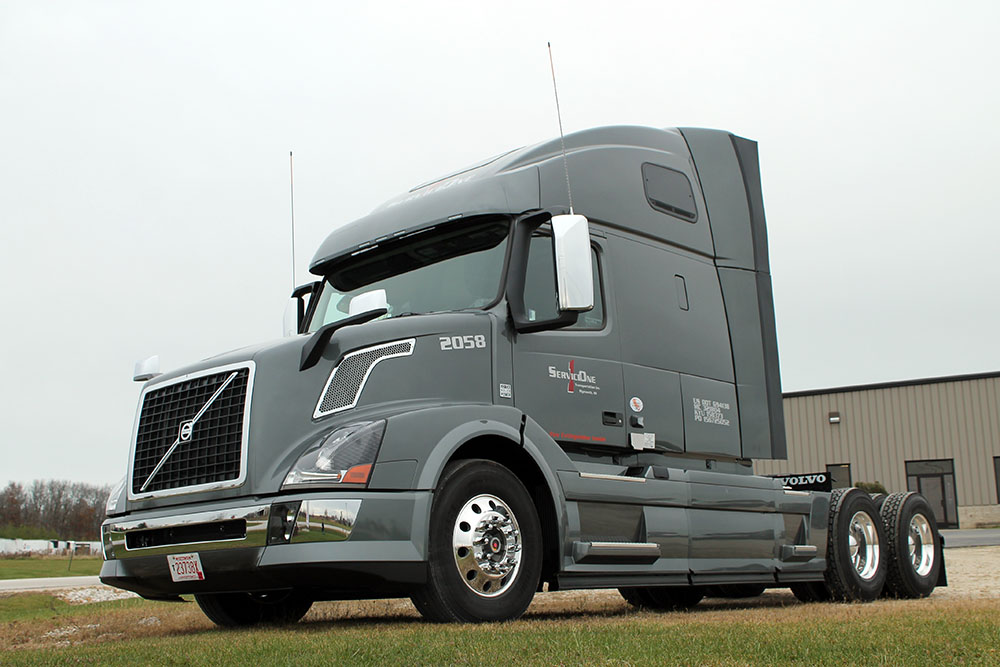 Our Hiring Process
When we decide who to hire for the position available, we consider various factors, including:
Type of license (whether the applicant has a Class A license)

How many hours per week the applicant can work

Freight load limit (how much goods the applicant can transfer from one place to another)

Average pay requirements (whether the applicant is happy with the bonus and weekly pay)

Medical tests (drug and alcohol verification)

Previous experience and history
In general, there are a few stages each applicant must complete during the sign-up and hiring process.
Step 1: Sign Up and Application 
You can apply for the open position by providing your name, last name, email, phone number, address, and experience.
Step 2: Interview 
We will schedule an interview to discuss the pay structures, bonus benefits, paid vacations, and minimum earnings. In addition, you can tell us how many hours per week are available to dedicate to the position.
We will then ask you to provide your medical records (drug and alcohol verification) and documents that confirm your experience.
During the interview, the applicant can ask important questions regarding the paid time-off, average pay, transition bonus, and other benefits. We are here to support our team members, answer all questions, and ensure you have all the details regarding the position. In addition, it is an excellent opportunity to learn about the way we work and the numerous options we offer for raises and advancements.
Screenings 
Unfortunately, we cannot accept everyone. We will verify your records and perform background checks to obtain your working history for the last few years.
For students or new applicants, we will also do additional drug and alcohol testing.
Notifications 
Once we have the test results and all the necessary information from the applicants, we are ready to make a selection. Those who pass all tests and the interview process will become proud team members and a part of our family.
We will call you to inform you about the news and arrange your arrival.
For more information and open positions in Milwaukee, WI, don't hesitate to call (888) 988-3344.