Truck Driving Jobs in Milwaukee, WI
Are you looking for truck driving jobs in Milwaukee, WI?
Service One Transportation is a first-class carrier looking for Class A CDL drivers to join our operation as company drivers or owner-operators. We have provided driving careers in Milwaukee for over 25 years, establishing a much-envied reputation as a stellar employer and business partner.
Our fleet numbers more than 2,000 tractors and 6,000 trailers, and we employ more than 2,000 people at our headquarters in Milwaukee and our terminals throughout the country.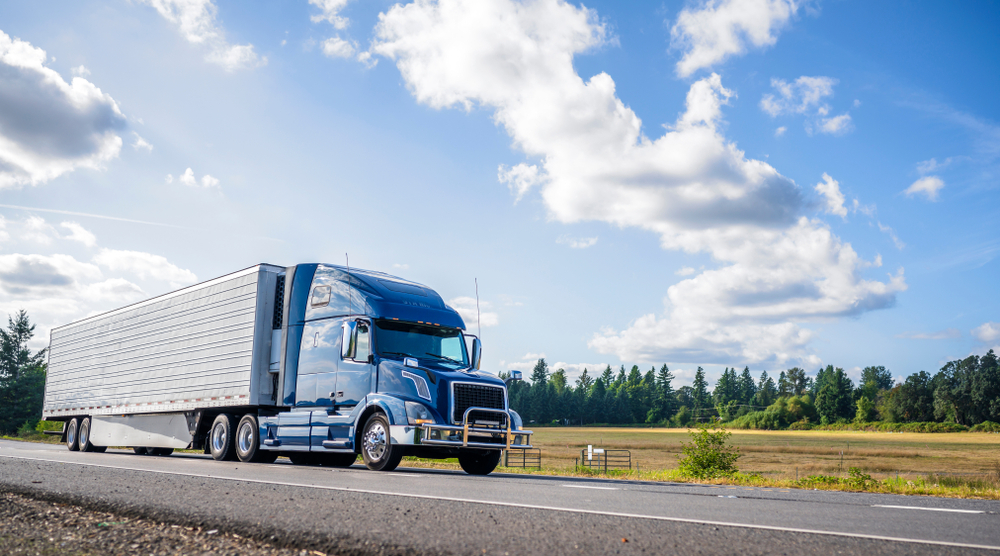 The company offers competitive compensation packages and benefits for all our truck driving jobs in Milwaukee. We also provide excellent safety training programs and career support for our dedicated WI truck driver team.
Our drivers enjoy:
Competitive pay and excellent benefits
A dedicated dispatch team to help with load needs
Round-the-clock support from our operations team
A fleet of late-model trucks equipped with satellite radio, air conditioning, safety features, and automatic transmission
If you're interested in exploring these truck driver jobs and career opportunities further, contact our office at (920)-467-4793 today!
Local Truck Driving Jobs in Milwaukee, WI: Requirements
At Service One Transportation, we're committed to providing top-notch service to our customers by hiring only the best drivers.
If you're in the market for new trucking jobs with a carrier that values its drivers as much as you do, look no further—our company is here to help you succeed.
To qualify as a CDL truck driver, you will be required to meet the following qualifications:
Be 21 years of age or older
Possess a Valid Class A CDL license
Pass a DOT physical exam
Pass a criminal background check
Pass a drug test
Have at least three months of recent experience operating vehicles weighing more than 26,000 pounds gross vehicle weight (GVW) and not have any more than two moving violations in the past three years
Have at least one year of verifiable tractor-trailer experience within the past three years
If these trucking jobs in Milwaukee sound exciting and you meet all requirements for the job, take a moment to fill out our application form today!
Truck Drivers Benefits
Trucking jobs in Milwaukee, Wisconsin, and the surrounding areas are some of the best jobs in the nation. Those with a Class A CDL have little chance of finding a better career than working with our company in Milwaukee. Here are some of the many benefits Service One Transportation offers our drivers:
Benefits for OTR Drivers
We provide our OTR drivers with flexible home time, a family-first company atmosphere, and full benefits, including medical, dental, vision, and life insurance. We also offer a 401K with company match, paid vacation, and holidays.
As a driver for Service One Transportation, you'll be a part of a family-owned company that will treat you as an individual and not just another number on their payroll!
In a nutshell, our home time all-inclusive benefits package for truck drivers in Wisconsin includes:
Excellent Per Mile Pay (Based on Experience)
401K Retirement Plan (After 1 Year of Service)
Health Insurance (Medical, Vision, Dental)
Life Insurance Benefits
Paid Vacation/Sick Days (After 6 Months of Service)
Short Term/Long Term Disability
Performance Bonuses
Family Rider Program (Includes Pets)
Health And Wellness Center Access
Finishing Program For New Drivers
On-The-Job Truck Driver Safety and Defensive Driving Training
At Service One Transportation, we invest in our drivers for the long term. We do our best to provide all needed support. Contact our friendly team to learn more about employment with Service One Transportation and inquire about our truck driving careers.
Benefits for Owner-Operator Drivers
We are keen on hiring the best owner-operated truck drivers. Our truck driving jobs in Milwaukee give you a valuable chance to be your own boss.
We guarantee you a first-class driver experience that includes:
Excellent Rates and Transportation Opportunities
90% of Gross Load Revenue Paid on Backhauls
Consistent Year-Round Freight
No Forced Dispatch
Trip Advances
Prompt Transportation Settlements
Free Truck Washes (At Home Terminals Only)
Discounts on Fuel, Tires, Maintenance, Parts
As an owner-operator driver, you will be responsible for your schedule. You'll be able to choose your hours and make as much money as you want when you want!
In addition to having more control over your life, there are several other benefits to being an owner-operator driver:
You can set your rates and pay no commission fees to help you maximize your profits while minimizing expenses.
You get the benefit of being in charge of all aspects of your business, including scheduling trips and maintaining the inventory of supplies needed for each journey (such as fuel). This allows you more freedom to explore fast-paced trucking careers within our company and beyond with opportunities for truck driver advancement.
You'll benefit from the services of the best trucking company with a superb customer service and support team to help you while on various truck driver jobs.
If you want to become an owner-operator, contact Service One Transportation to learn more about our hiring process and owner-operated trucking careers!
Driving for Service One Transportation in Milwaukee, Wisconsin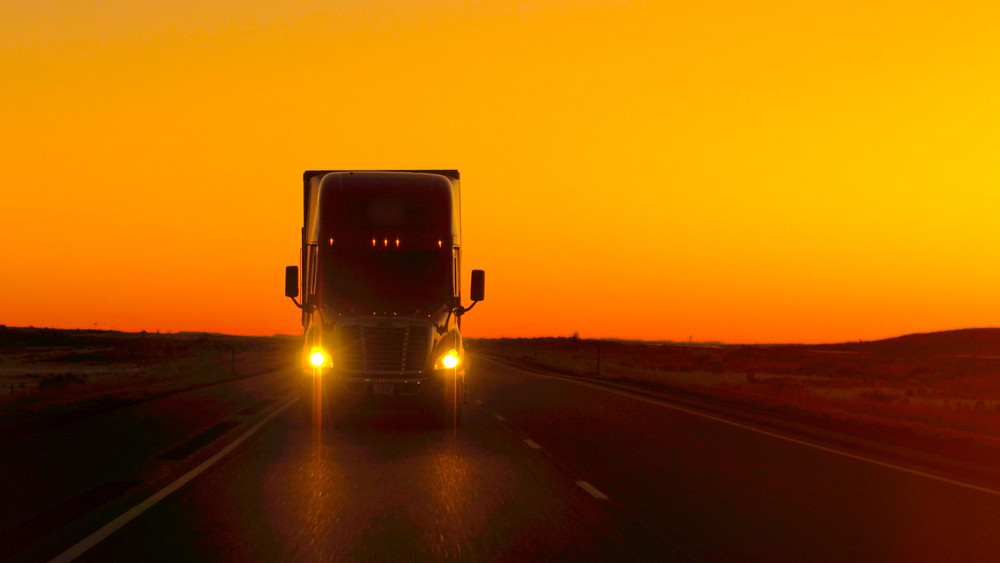 At Service One Transportation, we understand the dedication and determination that goes into driving a truck. We also know there's more to life than just getting from point A to point B. So, we provide a friendly working environment, collaborate with our drivers to find the best routes, and offer competitive rates daily.
We're a tight-knit team of dispatchers and logistics professionals who know what it takes to drive successfully in this industry. Our drivers are hard workers who are reliable and dedicated to the job, and we're here to support them every step of the way.
We are renowned for treating each employee as an individual instead of another number. Some of our CDL Class A drivers have been with us for more than 15 years, which is unusual in the trucking industry. We're always open to suggestions from our employees on how they and the company can grow.
With a job at Service One Transportation, you're never stuck with the job for which you initially applied. We offer countless opportunities for advancement and are always looking to see how we can help our drivers become more skilled and do more of the work they love.
If you're interested in joining our team, call (920)-467-4793 or fill out our online employment application form. Our hiring team will get back to you promptly to discuss the job requirements and benefits.
OTR and Owner-Operator Truck Driver Jobs in Milwaukee, WI
Looking for a job as a truck driver in Milwaukee? You're in luck! Whether you're looking for a new home base or want to take some time off in Milwaukee, Wisconsin, this city is just what you need!
Milwaukee is one of the largest transportation hubs in the country, providing plenty of jobs with lucrative inbound and outbound loads. Some major manufacturers in the area include Harley-Davidson, Kohl's, and Generac.
Truck driving jobs in Milwaukee provide an excellent chance for a driver to earn an income while enjoying a beautiful city with plenty of opportunities to explore—from its famous lakefront to its many breweries and restaurants.
At Service One Transportation, our sole mission is to offer drivers a great place to work where they can be safe, earn reliable money, and feel like part of a family.
Our goal has always been to provide quality service to our customers while offering our drivers competitive pay and benefits, outstanding opportunities for career growth, and flexible work schedules.
Please fill out our application form for truck driving job vacancies, or call (920) 467-4793. Our friendly company representatives will be happy to assist you in navigating our truck driver hiring process and getting you on the team!