Owner-Operator Job Outlook Continues to be High in Demand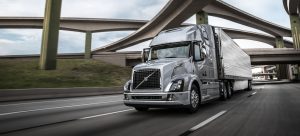 As a CDL Class "A" Owner-Operator, you enjoy more independence and freedom as you're able to run your own business, pick which jobs you want to take, determine your own schedule, and take time off when you want.
But those freedoms come with a big trade-off: the need to be financially responsible and self-disciplined. The challenge is great, but for those who are successful, the rewards are greater.
According to ATBS, overall independent contractor net income averages have risen to the highest levels the organization has seen since it began tracking the averages. Unless the economy hits a recession, income increases are likely to continue.The good news seems to be spread broadly among all tracked trailer-type segments, from dry and refrigerated vans to open-deck flatbed haulers. Demand for drivers continues to grow. Some respondents say they are offering double-digit percentage increases in pay to recruit and retain drivers, including leased owner-operators.
Why You Should Drive With Service One Transportation
Owner-Operated Driver Careers
At Service One we know that two of the key factors that owner operators need to operate profitably are consistent freight and reliable payments. With our large, varied customer base you will have a choice of runs throughout the entire year that fits your needs and schedule. Our owner operator driving opportunities offer the savvy owner operator a wide range of financial advantages and the ability to customize the program to your business.
Compensation
Not only do we have great pay per mile, but we make sure your compensation covers all the work you do. That means our company drivers get paid for stops, wait time, lay overs, unloading assistance if required.
Percentage Plan
Percentage of gross load revenue, paid on all load miles.
100% pass though of shippers fuel surcharge
No forced dispatch
Fee truck washes
Service One Owner Operator Advantages
Discounts on fuel, maintenance, tires, parts
Access to Service Ones expansive freight base
Trip advances
Settlement payment net 7 days
If you're an Owner Operator looking to experience a successful long-term business alliance than please take a moment to call us today to learn about the many benefits Service One Transportation's Owner-Operator Career Opportunities!